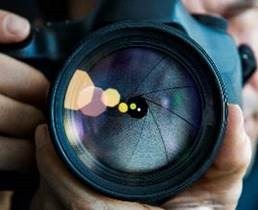 Firstly, a call out to regular reader @Nick Lines, who pointed out a typo in an infographic in last week's ToW; said image was pinched from another online source without taking the opporunity to correct it.
Outlook made some helpful suggestions in response – just one example of new AI functionality showing up by dint of subscription services.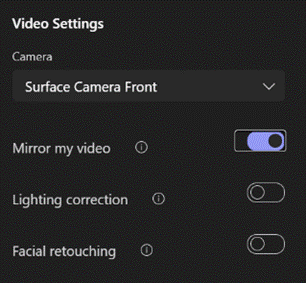 Another case in point where software gets better on a regular basis, is a slew of new features that have appeared for some Teams users – namely, the ability to tweak your own camera image. If you don't see them yet, try checking for updates from the … menu to the left of your own profile image in the main Teams window.
Mirroring your video makes it easier to interact with your own environment while you're looking at the screen, though it doesn't affect what others in the meeting see.
Lighting Correction is a one-setting tweak for fixing the contrast and brightness, which can be handy when it's dark outside and your room lighting isn't ideal.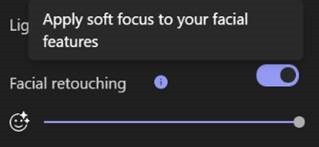 Most entertaining though, is the facial retouching feature – YMMV depending on how much your fizzog need retouching in the first place, possibly. You can apply a dab of filler all the way up to full-blown Insta-influencer soft focus, by enabling the feature then moving the slider. Look under Device Settings from the ellipsis (…) menu when you're in a call.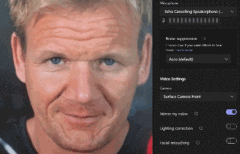 The results speak for themselves…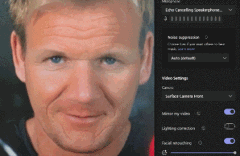 Check out the Teams blog, and look forward to lots more new features arriving later in the year.
Another tweak in managing your own video comes from users' feedback, where they don't want to see their own video window, thinking that it's distracting when looking at a gallery of other attendees in a meeting.

You'll be able to hide your own video by clicking on the … in the corner of your own preview, and can then selectively show or hide, or if you're especially vain, you can pin your own tile to the meeting view so you show up as the same size as everyone else.
Perfect for checking out how the facial buffing has worked out.