Sometimes, new application paradigms disrupt the old ways of doing things – like real time messaging could sometimes replace email, or shared online document authoring takes over from working in offline silos. Just as software development methodologies and tools come in and out of fashion amongst the cool kidz, so too does the idea of doing everything online in a browser vs using those fusty old desktop apps that you might have installed.
One new application that spring

to prominence in recent years is Notion; it showcased a canvas-based approach to colloborative workspaces with components that could be shared and reused in an entirely browser or mobile app based environment.
Notion went from a small startup 10 years ago to a multi-billion valuation, despite initially fending off VC cash. The user base is supposedly skewed to teenage-to-mid-30s, though old timers like Paul Thurrott and the team behind the Windows Weekly podcast notably use Notion to manage the prep notes for each episode. He was initially less than complementary when Microsoft unveiled a similar-looking new service, born out of components of the "Fluid Framework" which been unveiled at Build in 2019 as a new way of doing co-authoring on compound documents.
Loop is the name given to this new Microsoft 365 collab tool, announced in

preview in 2021 and expanded somwhat shortly thereafter. It's still a preview – some software companies have products in preview lasting multilple years, even if they don't ultimately cark it.
Loop can be accessed at loop.microsoft.com either by using a "work or school" account as part of M365, or a Microsoft Account to sign-in to a personal version. Loop mobile apps now have support for personal accounts too. Admins in Microsoft 365 environments need to enable Loop for use – if you visit loop.microsoft.com as an end user and it's not available, you'll be told as much and asked to find your IT admin to get them to switch it on.
Loop components can belong to a workspace which itself has numerous pages – when you create a new page, you'll see a selection of templates to get you started:

… and there's a larger gallery which has more ideas, basically just pre-built pages with a smattering of ready-configured Loop components.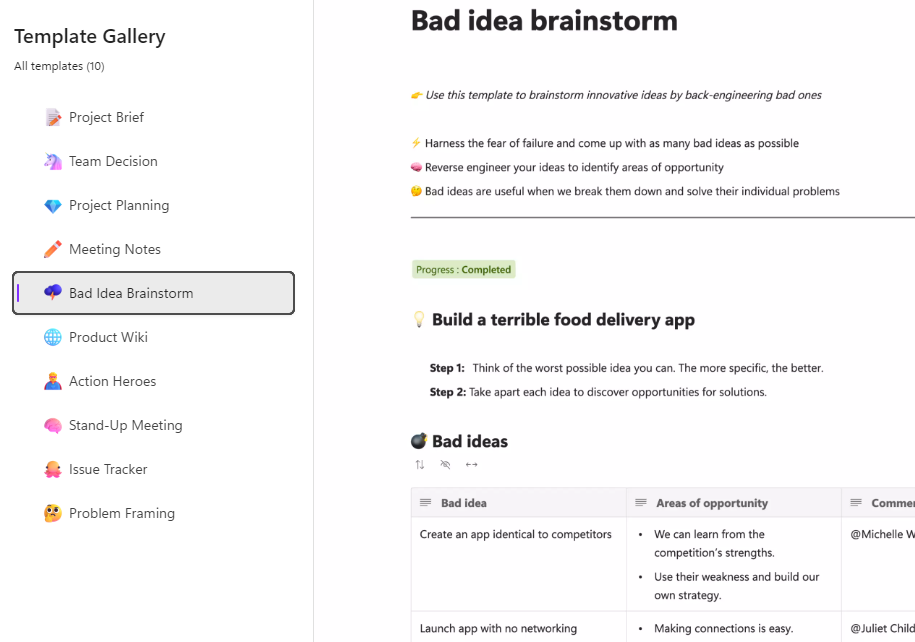 Inevitably, commentators compare Loop and Notion though one major difference is that rather than doing everyting in the online workspace, Loop components can also be shared and embedded within Office documents, emails or in Teams, which is arguably more flexible.
If you copy a Loop component to the clipboard and paste it into an email, you'll see it embedded – though if using a table in your mail (such as is used in some weekly missives to try to control their layout), you'll be disappointed as it appears you can't embed Loop components inside a table.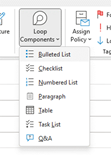 Create a new Loop component inside a mail or Teams session, and it won't be part of an existing Workspace – it's basically just an attachment but still offers multi-user capabilities. If you insert the component from the menu then it auto-creates the name assiged to that component and there's nowhere that you can rename it within the email etc.
Head over to

OneDrive and look under My Files / Attachments, and you'll see the created component – just click the ellipsis to the right and choose Rename from there, and it will show up with that name, wherever you embedded it.
Example: