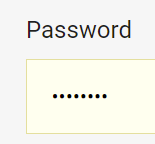 As most of us look to put 2020 firmly behind us and take some down-time over the festive season, there may be a list of jobs which get left to this time of year – filling out the annual tax return, maybe, or clearing out that drawer with miscellaneous stuff in it.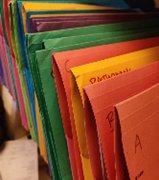 You could set your sights higher, even – like gathering all the papers scattered throughout your house (user guides, receipts, utility bills etc etc) and putting them in one place, as recommended by Getting Things Done guru, David Allen.
Or just scan them all in then recycle…
Maybe it's time to finally sort out all the passwords you use for different websites. Even though Multi-Factor Authentication is gradually replacing the need to enter a username & password every time you access a resource, there's still often a need to create a username and password combo when you sign up for something. If you've used Edge or Chrome to remember your passwords, you might find there are many hundreds of them, and being weak carbon-based lifeforms, we're quite likely to use the same ones for many sites. Naughty!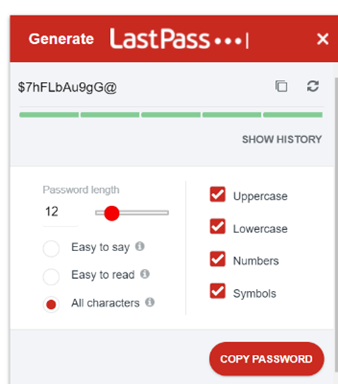 There are browser addins and other tools you can use to remember the passwords you use, and (using LastPass as an example) can give you the option of generating something strong and unique at the point of signing up on a site, then syncing that username and password back to a central service so you don't need to re-enter it next time (or remember something truly unmemorable). LastPass recently announced their 2020 stats – they've generated 94 million secure passwords and been used to log in more than 10 billion times.
Microsoft Edge offers some password management capabilities – as well as being able to remember passwords within the Edge browser, and sync them between different machines or mobile devices, Edge is also getting to be capable of suggesting and storing complex passwords for new sign-ups.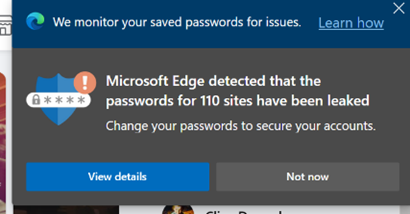 Edge is beefing up its password security in other ways, offering proactive warnings if your passwords have shown up in databases of leaked credentials (at the moment, this is a test feature in the dev builds). One-by-one, you can use Edge's "fix leaked passwords" function to check what the existing password is for each site, and then click a button to jump to the site to reset it – in some cases, going straight to the change password part of the site.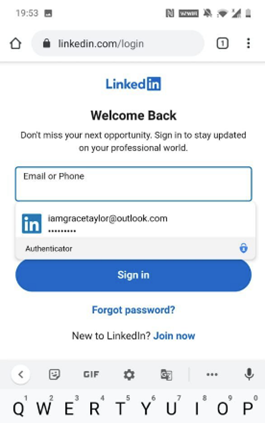 Finally, the password sync feature is getting some extra legs – using the Microsoft Authenticator app on your phone and it's new beta Autofill feature, you can use that app to provide the username/password for website or even mobile app logins. There's a Chrome extension too, so if you want to switch back and forth between Edge & Chrome on a PC, your passwords will be available to both.
In some senses, storing passwords and allowing them to be automatically filled in feels like a security risk – anyone with access to your unlocked computer or phone could potentially access your online services. Using Autofill and Authenticator, though, the default setup is to require biometric authentication – so you'll need a fingerprint or camera, or unlocking with a PIN, before the auto-fill will happen.
Also, it's more important to have complex passwords that are hard to break or guess, and to have different ones for each and every site or app you use.
This is the final ToW for 2020. Let's hope '21 brings us all better luck.
In the meantime, have a great holiday season, stay safe, see you on The Other Side!