After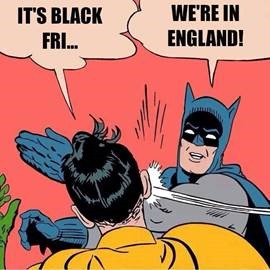 Americans celebrated "Turkey Day" yesterday, the phenomenon of Black Friday is now well underway. Originally coined for bricks & mortar retailers to kick off the shopping spree in the run-up to Christmas, it's now exported around the world and applied across all retail channels with consumer electronics being routinely discounted for a few days (stretching through the weekend to what grew to be called "Cyber Monday").
Around a year ago, the Edge browser debuted the Shopping feature which showcased vouchers from various sites you might visit – similar to the Honey add-in which offers coupons and vouchers proactively when you visit e-commerce sites.
There have been some recent updates to Shopping, including a price tracking feature which tells you if a specific item has been reduced in price recently – as with all these things, YMMV depending on the retailer and your own location, but it's certainly worth a look – find out more, and see which retailers are supporting the Shopping feature with coupons and price alerts.
There are other improvements on the way – including a rare UK-first rollout, of a Bing Shopping collaboration with Good On You to highlight ethically sourced fashion. Have fun on your shopping spree!