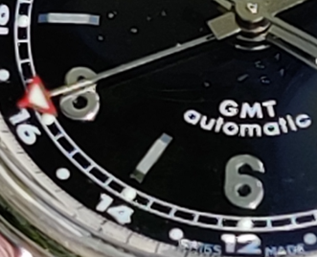 Time Zones have featured lots on ToW; in an epoch when everyone was holed up WFH, the relative time people were at became especially important when trying to meet with them. Sometimes, it's unavoidable that meeting times are unpalatable to some attendees if they're in a far-flung time zone, but it's worth reminding yourself how distant they are when trying to find the best time slot to speak with them.
There are whole genres of mechanical watches which can display multiple time zones (check out GMT or World Time if horology is your thing), or you could rely on phone or computer-based aides-memoire, such as displaying multiple time zones alongside your calendar in Outlook, using the Windows Clock app with its world clock view, or even showing several clocks on the Windows task bar.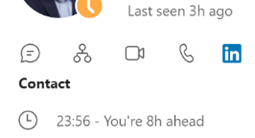 A new addition to the arsenal of time zone tooling is a neat feature that's appeared in the contact card in Teams and Outlook, showing you what the time is for the person you're looking at. The time displayed is set by the device they're using, so if on Windows, that's the Time Zone setting.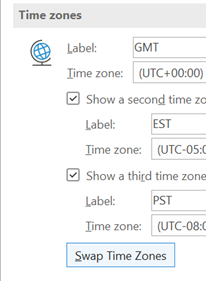 When travelling, rather than just manually winding the clock back or forward, it makes sense to set the correct time zone on your machine – either by allowing Windows to change it automatically or by specifically choosing it from the list.
If you have multiple time zones displayed in Outlook, you can switch between them from the settings page – just right-click on the timeline to the side of the calendar and choose Change Time Zone, or go to File | Options | Calendar and look for the settings in there.
When you swap them around inside Outlook, it will change the time zone on your PC.
In some parts of the world, there's pressure to prevent "work" from creeping into personal time, meaning emails and other messages should be held back and not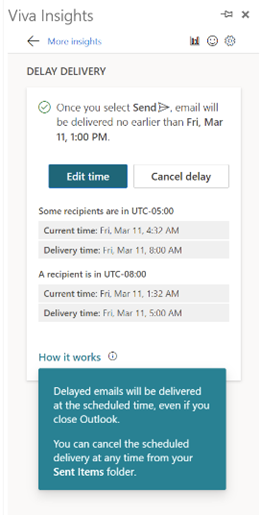 sent during what's supposedly down-time. Ireland has published a "right to disconnect" code of practice, and Portugal even made it illegal for an employer to contact their workers outside of working hours.
If you're using the right kind of Microsoft 365 subscription, Outlook can offer to delay emails you're sending to people who are in different time zones – part of the Viva Insights package.
Choosing this action has a similar effect to the Delay Delivery

option which is visible on the Outlook toolbar, except that it won't need Outlook to be running; the regular Delay feature leaves a message in your Outbox folder, and that normally means the Outlook client needs to be running at the time you want it to be sent.
The Viva-powered delay option holds the message on the server until the allotted hour, and then delivers it to the recipients – handy if the sender is already outside their working hours by that point…