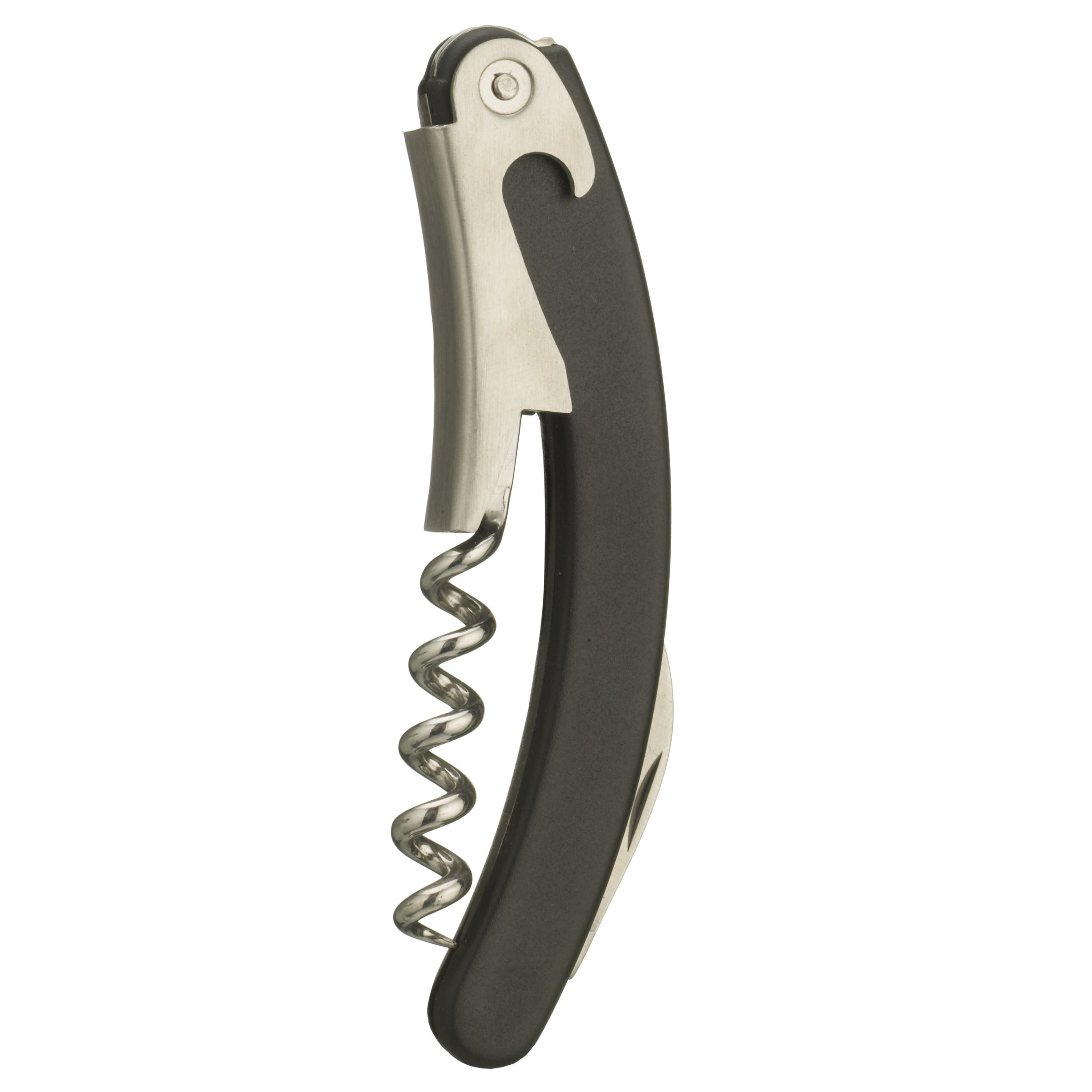 It's funny how sometimes the little things can give you the most tactile pleasures. An example is one little device I picked up post-Christmas – we were in town trawling round the "sales" and the only thing I really wanted to find was a good Waiter's Friend. This one came from John Lewis and cost the princely sum of £2.90, yet it is the best corkscrew I've ever used, it feels great (quite heavy, nice & grippy, solid) and looks good too. What a bargain.
I'm finding out things about Windows 7 every day, that have that same sense of quiet satisfaction about them – you know, you just smile to yourself and are pleased about them. I started using Windows 7 on my work PC about a week ago, and it's just brilliant
See what Apple fan Don Reisinger over at ZDNet has to say about it.
Steve posted some more hot key tips last week, and the one I love the most is the Magnifier (key Win & + or Win & –) – it's a bit like a cross between the magnifier that's part of Intellipoint and the old Magnify "accessibility" function in Windows XP.
Some people use magnifiers because they have to in order to see, or because they're doing something that requires particular precision (like aligning items or editing pictures). I think Magnify utilities should be mandatory for anyone doing a demo to more than a handful of people – it drives me crazy the number of times I'll see someone running a laptop at some absurdly high resolution on a projector that isn't capable of displaying it, and even if it was, you'd need to be 3ft away from it to be able to read anything.
Win+ will bring up the magnifier UI in Windows 7…
If you select another window from the little options palette, it turns into an semi-opaque magnifying glass.  If you minimise the little window, you can still
use Win+ and Win- to zoom in and out with nothing overlaying the display. And, for best of all for some demos, change the view to "Lens" and you'll get an Intellipoint-style rectangle that zooms whatever is under the mouse, but leaves the rest of the screen as normal. The difference here is that it supports the Aero effects (unlike Intellipoint) and it allows animations of whatever is happening at the cursor (like menu flyouts, highlights etc) to carry on within the magnified area, unlike some magnifiers which just take a bitmap snapshot and zoom it in.
The new car smell in Windows 7 is a deep and rich, lustrous odour. And it's still got months of finessing and development left to go. I can hardly wait.