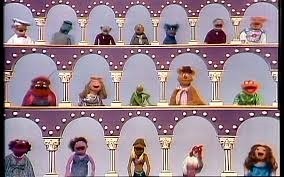 Yet more updates have arrived for users of Teams; Jared Spataro did a good session at Inspire in July, outlining some changes that are already available for some and talked about new capabilities that are on the way. There's a cool background noise suppression capability to remove the clamour that's happening behind someone, and a load of transcription / captioning technology that works alongside meeting recording, to highlight who said what.
Jared also announced Team Room services (more on rooms.microsoft.com), providing a management and monitoring service for physical rooms that are equipped with Teams kit, as well as the performance of the meeting space. The intent is to make the meeting experience better when we have a mix of in-person and remote people, as the world transitions to some kind of normality.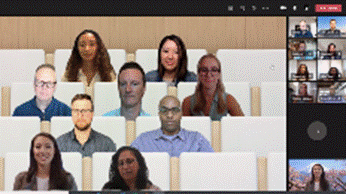 While we're still in a predominantly-remote working cycle, Together Mode introduces an intriguing way of displaying videos from a group of people – rather than the "Gallery Mode" of video boxes arranged in a grid, Together mode uses the same technology which can apply a custom background to cut out the user's video of their person, and place that in a lecture / theatre type setting.

It takes some getting used to, especially if the meeting is one where there's a predominant speaker – like a teacher – who appears in one of the chairs in the room rather than separate from it. Also, you might have some people who sit relatively close to their camera and will appear huge, while others look like they'd be sitting with feet dangling in the air.
To learn more about how to use Together Mode, and for some info on what is planned for the future, see here.