Just in time for the holiday season and for the ranges of updated PC kit that's coming,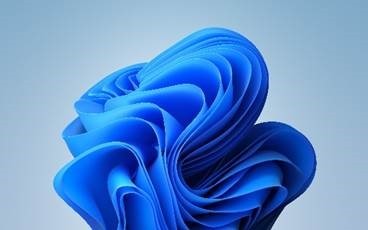 Windows 11 is nearly here – ETA October 5th 2021.
In December 2009, when ToW was only #1 (it took a year before the internal-to-Microsoft emails were published to the web, and years after that before www.tipoweek.com arrived), Windows 7 was only 6 months old, having replaced the Windows Vista predecessor which everybody loved so much (for some great insights into what happened during the dev cycle of Vista, see here and here).
Windows 7 was the bomb, then Windows 8 came along and failed to set the world on fire to quite the expected extent. Windows 8.1 fixed a lot of the complaints and generally speaking, all was good. Windows 10 came out 6 years after Windows 7 and for some was its true natural successor, and since mid-2015 it's been very widely deployed, even if the mobile ambitions were less than realised.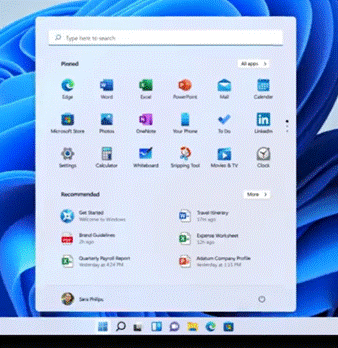 For a while it was thought there would be no new releases of Windows, just incremental updates (Windows as a Service if you like), but we are now on the cusp of the next big milestone – Windows 11.
There's a lot to like about the major update from Windows 10, such as its refreshed UI, easier window management (especially if you have multiple monitors), improved security and streamlined performance to take better advantage of modern hardware, like the new range of Surface products which will ship with Windows 11.
Existing users will get the upgrade free of charge after October 5th, either by kicking it off proactively or by waiting for Windows Update to offer it.
If you feel like a weekend project and want to upgrade a home PC to Windows 11, there are ways to grab it sooner than 5th October – join the Windows Insiders program if you're not already in (it's free – just go to Settings / Windows Update and you'll see an Insiders option), and you can choose to receive the Beta preview, and download it from Windows Update.
If you'd like to manage the upgrade a bit more (or do a clean install), you can grab the Beta Channel ISO file and run the update from there. The

current Beta version (stay away from Dev Channel unless you really know your onions) will be very near to the version that's released (if not actually the same in everything but name), so going Beta now will get you on the ladder to receive the final bits very soon.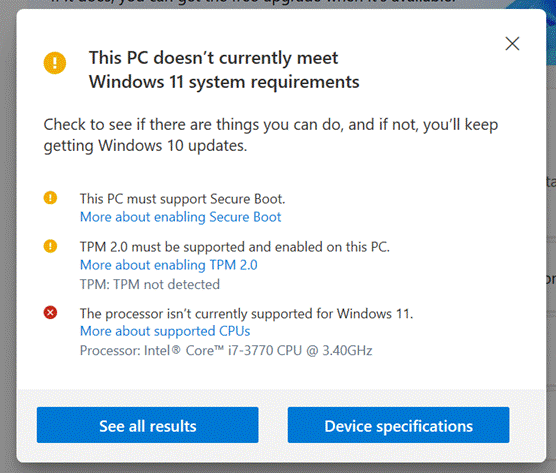 There are some downsides, though – creaking old PCs may not be compatible – find out if yours is, by running the Health Check app.
The specs required to run Windows 11 were somewhat controversial when announced – only modern processors are supported, even though an older but powerful PC with beefy CPUs and lots of memory would normally be considered fine.
Trusted Platform Module 2.0 is also a requirement, as part of the base security platform: generally speaking, A Good Thing and not an issue for modern laptops. Older desktops – especially home-built ones – are less likely to have a TPM chip on board, and if there is, it's probably not enabled by default.
Some features are still waiting to be delivered; the unveiling in June showcased the new Microsoft Store, and that would include Android apps which could be used in emulation on the PC – that's still "coming soon", along with a number of in-the-box app updates (like Paint, Photos, Mail & Calendar and more) which will arrive "later".
If you want to get your hackles up on everything that's wrong, check out Windows Weekly. It's a fair accusation that the primary driver for Windows 11 is to add some juice to the PC market by encouraging people to buy new machines rather than keep upgrading old ones; but if your existing computer will run Windows 11, it's a great looking and functionally improved update.