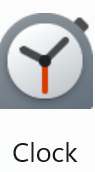 Twice a year, it seems, there's a ToW article (passim) about the shocking time zone change that is about to hit us. Or may have already – some parts of Australia (NSW) have just moved into summer time while neighbouring areas (QLD) stayed on year-round time. Much of Europe is about to head back into winter time on the last day of October. One week later, most of the US will return to standard time, meaning that the US and Europe will be one hour closer for those 7 days. Arizona will revert to having a single time zone for the whole state.
Many Windows 10 users may have escaped knowing about the app known as Alarms & Clock, and the groovy World Clock which shows a map with pinned locations of your choice, detailing the current time in each.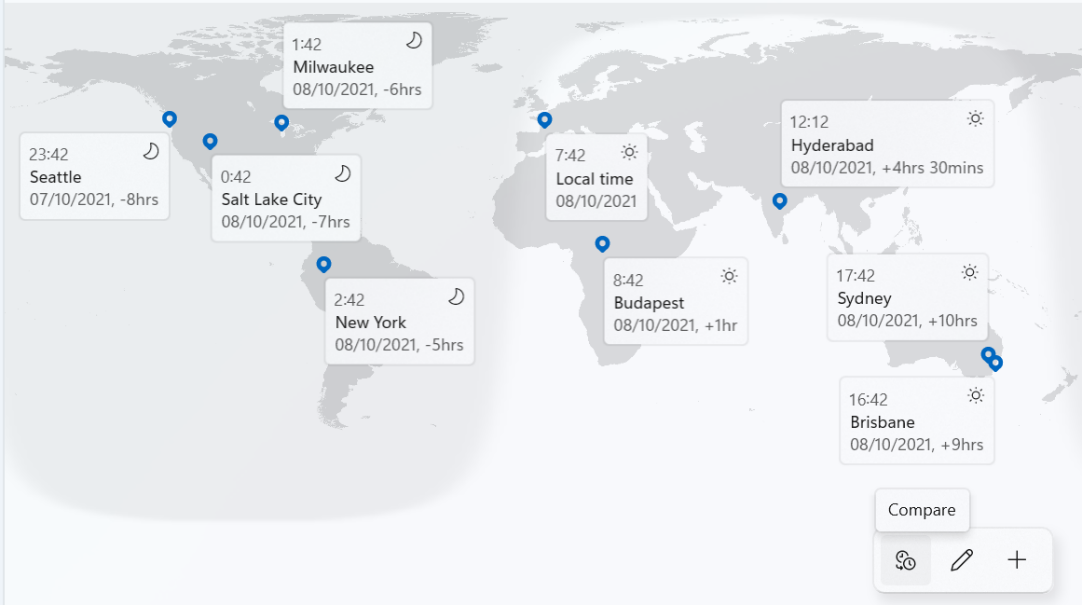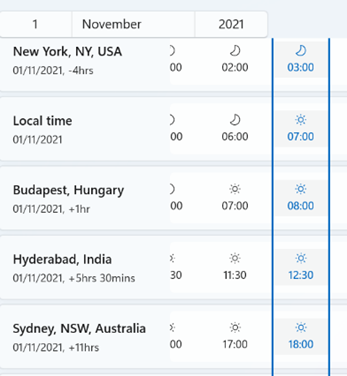 The cartographically obsessed may note that when compressed into a small window, the exact locations of some pins might look awry, but expand it properly and they'll move around as you would expect. In the example above, London looks to be in Bordeaux, Budapest has swapped with Bangui while NYC has inexplicably relocated to eastern Peru.
Especially useful when figuring out relativity of time zones and future dates, is the Compare feature which lets you see what the time will be at a chosen point for each of your pinned cities, on a particular date. Take for example, Monday 1st November, when in the space of one month, Sydney has moved two hours further away from London, yet the Atlantic is temporarily one hour shorter.
Well, the Clock app, as it's now known – even though it doesn't actually feature a clock per se, but let's not split hairs – has been given a UI polish as part of Windows 11, and one additional new feature pane – Focus Sessions. It was shared with Windows Insiders a couple of months back, but is now mainstream for Windows 11 users.
Long-time ToW readers may recall an internal-to-Microsoft app called FocusTime, which let the user run a timer to focus on a given task, while putting Outlook into Offline mode so you didn't get any new emails, and setting Office Communicator/Lync status to Do Not Disturb so you didn't get annoying IMs. Well, Focus Sessions in Clock is doing a similar job though without (yet, at least) the integration to Outlook and Teams.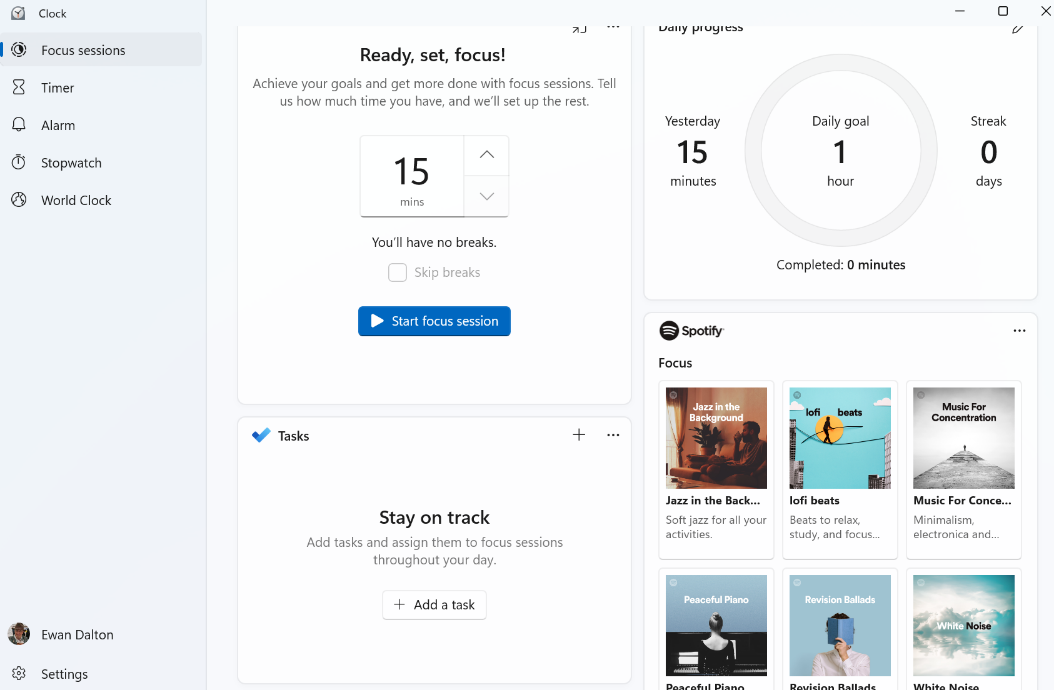 As well as tracking the number of Focus Sessions you have, the app can also let you create and pin tasks with Microsoft To-Do to achieve at a later focus time. One slight grind at the moment is that the app only allows you to sign in with a Microsoft Account, not your Office Microsoft 365 / work identity, so you won't be able to seamlessly integrate with other task management tools you might already be using, like Outlook Tasks or an M365 To-Do list.
The Focus Sessions feature is newly released and the team behind it is looking into how to integrate with other tools and services, such as the Focus Assist feature in Windows (which quietens notifications, formerly known as Quiet Hours). If you'd like to see improvements or new features in the Focus Sessions section of the Clock App, make sure you go to the Feedback Hub and either upvote existing suggestions or add your own (instructions here). For some more tips on using Focus Sessions, see here.