Much digital ink has been spilled over OneNote on ToW previously. The original OneNote application shipped with Office 2003, then it was made available for free download before being supposedly superseded by a new-look Modern app version which was developed to share user experiences with the more recent online web version. OneNote apps were geared for offline use, synchronized to a private OneDrive (via your Microsoft Account) and/or a work SharePoint/OneDrive on Office 365.
The plan was to ditch the original Office app version in favour of the shiny new world of the cleaner but substantially less functional Modern app, but that decision was later unwound and instead the better bits of the Store version (still called OneNote for Windows 10) will migrate to the desktop app during 2022 or thereabouts.
While the OneNote offerings continue to evolve ahead of the quickening, we're se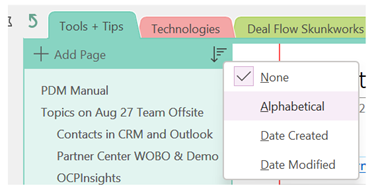 eing some small improvements to both the offline client and the online experience. A simple example is the ability to sort pages in the desktop OneNote app – i.e., not the store app, which already had that capability. See the latest features added to the OneNote for Windows 10 store app, here.
It is possible to use both clients at the same time – perhaps partition work stuff in the more capable OneNote for desktop, and then keep your home notebooks in the store version. Doing so makes it easy when searching, so you don't end up with shopping list items mixed up with your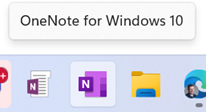 meeting notes. The icons are very similar, though – you might find it easier to differentiate the apps by changing the icon of the desktop one (since you can't edit the icon of the Store app).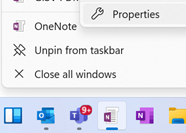 Try pinning the desktop icon to your Taskbar and right-click on the icon; on the pop-up menu, right-click on the OneNote label, choose Properties and then click the Change Icon button to select a different one.
The web UI has evolved considerably too – go to onenote.com and sign-in with either your Microsoft Account, for your own personal notebooks, or your work/school M365 account, for the content associated with your job or school. The same web application is also the view that you see when accessing OneNote from within Teams.
The recently improved web client includes some new capabilities like having a Read Only / Edit mode, akin to other Office web apps, as well as some improvements in handling embedded content, inking and more. There's a short video showing the new capabilities in both desktop and online versions.
If you're a fan of desktop OneNote, make sure you get OneTastic, a suite of addins and macros to make OneNote more productive. Some of the macros plug gaps in OneNote functionality that have somewhat been filled – like sorting pages – but there are still many useful ones, like creating a table of contents for a large notebook.
OneTastic also includes OneCalendar, which shows you all the pages – across any of your notebooks – which you have edited, on a calendar view. It sounds simple, but try it out and you'll realise how useful it is to find notes based on the day you took them…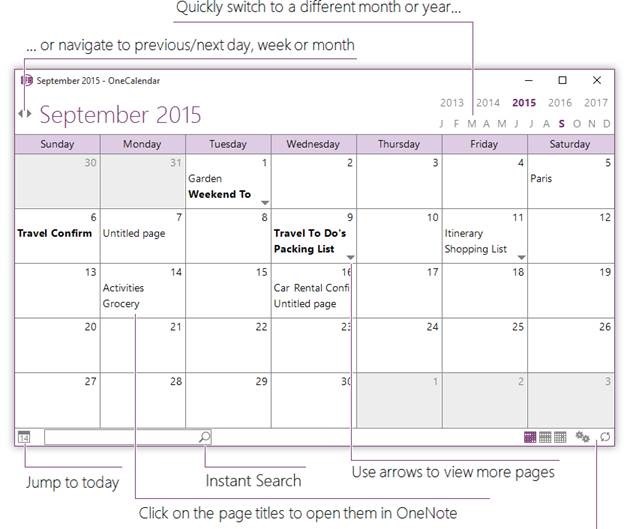 OneCalendar is also available as a separate app which can be run alongside OneNote, pinned to the taskbar or launched separately.