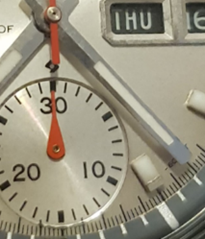 Last week's tip talked of the philosophy around 22 minute meetings, and shared a way of forcing Outlook to adjust the start and duration of meetings by default, to help you enforce the discipline.
Eagle-eyed reader John Westworth pointed out that a simpler way of doing much the same thing exists within Outlook already, if you're on the Microsoft365 subscription. The feature arrived back in March 2019, in version 1902 (Build 11328.20146). Note: to find the version of the Office suite, go into Word – not Outlook itself – and under File | Account you'll see what version you're currently using.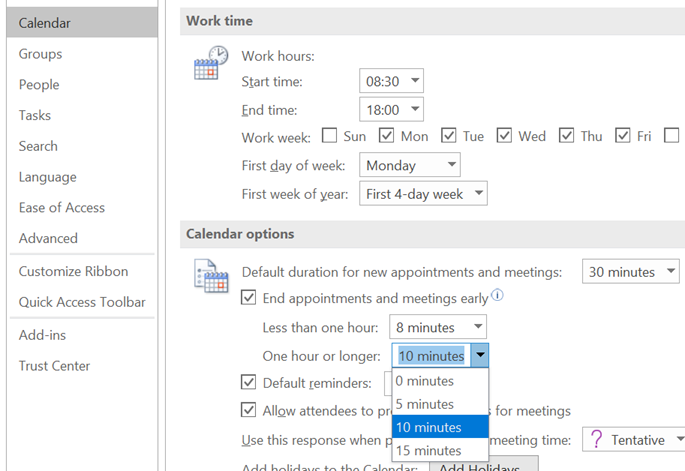 This year-old but hitherto little-known feature is called "End Meetings Early": it lets you choose a value to over-ride the default meeting duration, so if you create what is ostensibly a 30-minute meeting, I'll actually end some number of minutes early.
In Outlook, go to File | Options and look under the Calendar section on the left, to set your favoured options.
If you create your appointment or meeting – remembering that a meeting is just a special type of appointment, to which other people are invited – either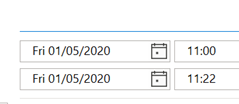 by using the New… option on the menu or by double-clicking on a gap in your calendar, the adjustment will be applied after the item is created (and before it's sent, if it is a meeting).
With most of the world still WFH, it's a handy way of making sure you don't get in back-to-back meetings during the day, with no chance to get away from your screen. Assuming, of course, that everyone obeys the finish time rather than just over-running to the next half or full hour boundary…
If you use the Teams client to create meetings, it doesn't currently have the functionality to shorten them, so for now, it's best to stick to Outlook for setting the meeting up.