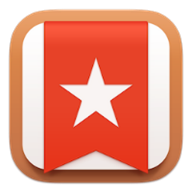 Nearly 5 years ago, Microsoft acquired a German developer called 6wunderkinder, who built a cool, cross-platform task management tool, Wunderlist. Over the half-decade since, the back-end of Wunderlist was basically rebuilt so it could run on Azure (instead of its previous cloud platform), and many of the team who had developed Wunderlist moved to working on the Microsoft To Do app suite.
The To-Do To Do apps have evolved hugely over the last couple of years, and collectively are being positioned as the natural successor to Wunderlist.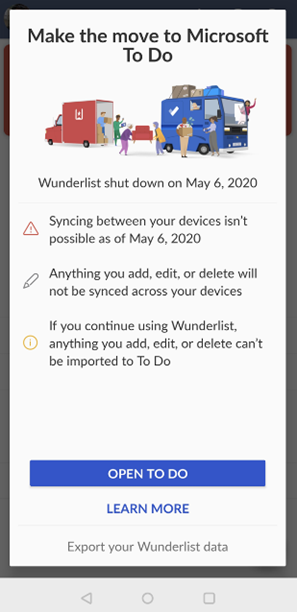 This week, Wunderlist was finally closed down. If you still have the app, you can carry on using it but the data won't be backed up or synced and you won't be able to migrate it. You can export the data from the service, and To Do has built-in Wunderlist migration tools that bring more-or-less everything across. Other task managers are also available.
The Microsoft To Do service has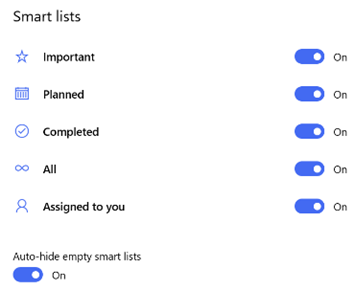 integration with PowerAutomate (previously known as Flow).
The To Do team also updated the mobile apps (as announced on their blog), with a collection of new features and views of tasks, and the Windows app has also been tweaked lately too. New features include new Smart Lists, such as "All", which shows everything in one huge list, grouped by category.
"Tasks" across different apps are being integrated more and more – To Do now lets you create tasks from flagged emails, or integrate tasks from Planner. Teams is going to rationalise tasks into a single UI too.