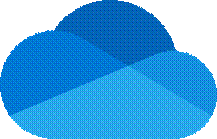 If you've been a PC user and part of Microsoft ecosystem for any amount of time, you'll have been exposed to a variety of services and products which have come and gone, or at least changed names on occasion. OneDrive is a great example – initially unveiled as Windows Live Folders in 2007, the consumer cloud storage service spent a while under the brand name SkyDrive until an agreement was reached with satellite TV broadcaster Sky, to change the name – and so, OneDrive it has been since 2014.
Along the way quite a few associated names and services have bitten the dust – Microsofties celebrate/commemorate old products on the Next of Kin Yammer group: raise a glass to OneCare (an unfortunate name choice if you're a Cockney, ain't that Irish Stew), and all manner of other products that turned out to be Red Shirt / Non-speaking parts, like MSN Music/Zune Music/Xbox Music/Groove, and now Mixer.
If you still have a "SkyDrive Camera Roll" folder in your OneDrive storage, that's probably a legacy of having synced photos from a Windows Phone and then later having installed OneDrive on your modern mobile. You can rename the folder to something else now – at one point, it was not supported but that's no longer the case.
Using OneDrive on the move makes a lot of sense – even if only to back-up photos from your phone. The web UI lets you see the pictures in a variety of interesting ways, showing the places you've been or the things you've photographed.
In OneDrive for consumers, you get 5GB of free storage on signing up – not bad, but Google Drive gives you 3

times as much for free – though you can add lots more online storage to both services by either coughing up the readies to buy a TB or two, or in the case of OneDrive, signing up for an Office 365 a Microsoft 365 subscription, such as 365 Personal, which gives you 1TB, or 365 Family which gives 1TB each, for up to 6 people.
The pricing is such that unless you wanted to buy only a few extra GB, it makes sense to go for the M365 option – £60 a year for a personal subscription that gives a 1TB (ie 1000Gb) storage capacity, or pay £24/year per 100GB block if you want to buy storage on its own and forego the other stuff you get with M365, notably the Office apps.
Despite a bit of confusion over what the differences are between OneDrive for Business and OneDrive (not described as for business, so presumably for home/personal use), it continues to evolve with additional capabilities – as covered in ToW passim. The OneDrive for Business / Sharepoint and OneDrive for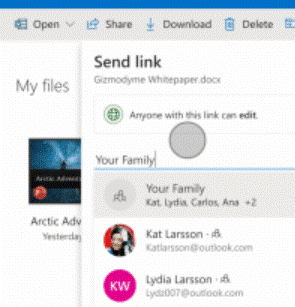 consumer technologies are blending together to the point where they look and feel very similar.
Now, the OneDrive team has unveiled a slew of new features for both ODfB and OneDrive personal – like Dark Mode on the web client, or the ability to share files and folders more easily with colleagues, or share with family and friends by creating groups of people who will be sent an invitation to view and contribute.
And the upload file size limit has been raised from 15GB to a whopping 100GB.