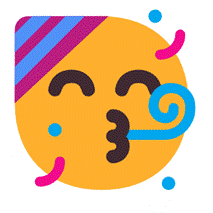 "The years go by so fast, let's hope the next beats the last"– a sentiment that rings so true over the last couple of new year celebrations. Whether setting resolutions to do new things, read more, lose weight, be a better human etc, we all tend to reflect, even if just trying to do the same things as before but a bit better. Steve Clayton's Friday Thing for the end of December had some great tips on things to do and try in the coming year.
If we can't reduce volume of professional communications (be that emails, Teams messages, whatever – just look at Steve cleaning his mailbox and removing >100,000 Sent Items from a single year), then maybe we could do a better job of managing the stuff that we have to deal with. Much ink has been spilled on how to be more effective and how to get things done, but one useful time/focus management principle to revisit is sometimes known as Eisenhower's Matrix, of which a variety of depictions exist: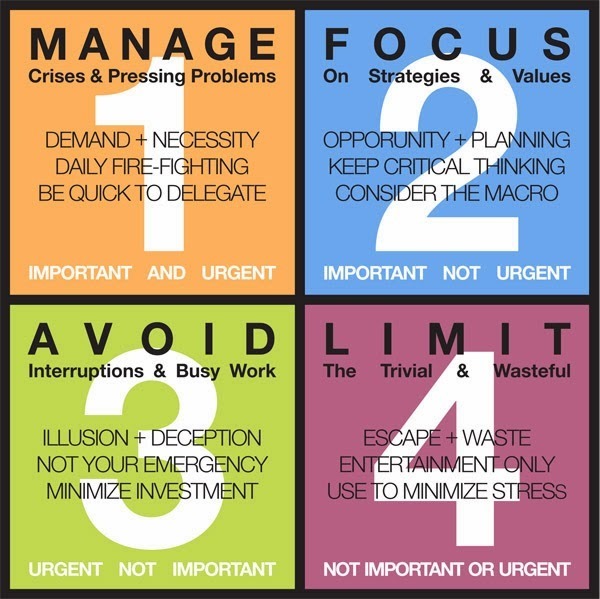 The premise is that any task has separate degrees of importance and urgency; we tend to prioritize urgent and overdue things versus things that are actually important. Discipline in task management can give us the clarity to not worry about seemingly urgent yet non-important tasks, and to stay focussed on things which are important, regardless of their urgency.
Carve out 75 minutes if you can – because this stuff is important – to watch Randy Pausch's lecture on Time Management, with the context that when it was recorded, he knew he only had weeks left to live: talk about prioritizing important vs urgent.
How you put time and focus management into practice will differ depending on your own style and what tools you want to use. For the Windows / Microsoft 365 user, there are a few quick wins to consider:
If you use flags in Outlook to mark messages needing your attention, think about setting a "Follow Up" search folder as the top of your list of Favorites. You can even make the Follow Up folder the default one so Outlook always opens that instead of your Inbox. You could try setting up a scheduled task to open your Follow Up folder every day (since most of us don't restart our PCs very often, Outlook will typically stay running; this way will make sure you've got Follow Up open first thing every day)
Take better notes – remember that you can quickly create a OneNote notes page from an Outlook appointment; we'll see some improvements coming to the original OneNote client in 2022, so if you've switched to using the Metro Modern Store app "OneNote for Windows 10", then it's worth revisiting the original. Do check out the fantastic OneCalendar addin to desktop OneNote, which helps you look back on notes you took.
Remember that Outlook Tasks and Microsoft To Do integrate with each other; see the Ignite session for how to use them more effectively. You can also highlight action items (from your meeting notes?) in OneNote, and quickly create Outlook tasks. While Tasks and To Do items don't quite have full interop, there are 3rd party solutions out there and there are lots of templates in PowerAutomate which can do groovy things with Tasks, notifications and so on.
The Windows 11 Clock app has a nice new "Focus sessions" time management feature, to help you concentrate on important tasks, and it now supports signing in with Microsoft 365 credentials so you can see your corporate Tasks / To Do items in the list.




To help maintain focus, you can quickly set your Teams status to Do Not Disturb by hovering over the application icon on your Taskbar and clicking the appropriate status.

If you're easily distracted, you could also switch Outlook to Offline mode so you don't get any new email whilst you focus – a good alternative to closing Outlook down altogether, since you may need it for whatever work you're doing.


Go into Outlook, under the Send / Receive menu, click the Offline button on the taskbar and you won't get any more email until you click the Offline button again to reverse the process and re-emerge later.