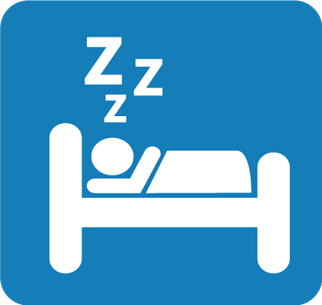 Ever since Microsoft switched the Edge browser from its own page rendering technology to instead use the open-source Chromium, it benefits from regular rolling updates and the version number keeps increasing to match. If you use Edge already, you can see what release you have by going to the "…" menu > Help and Feedback > About Microsoft Edge or paste edge://settings/help into the address bar.
The release number ticked over from 99 to 100 recently, causing a few legacy websites to fall over: when you visit any site, your browser's User Agent String identifies to the web server what type of client it's dealing with, including the version number (so the server can modify the page to suit the client, if necessary).
In Shades of Y2K, a few sites balked at a browser showing up with a 3-digit number – if you have problems with any, you could make Edge stick to telling sites it's running v99 – go to edge://flags/#force-major-version-to-minor on the address bar. Mozilla – creators of the Firefox browser which also uses Chromium – tracked known issues in sites and which ones have been fixed.
As well as taking whatever goodies come from the evolution of Chromium, the Edge development team can devote more of their time building stuff with a view to making Edge better than other browsers.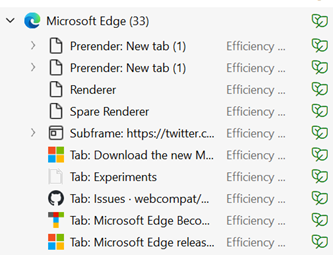 One feature which made it into Edge a while back is sleeping tabs; meaning open tabs you haven't used it for a while can be put into an inactive mode and consume less memory, CPU and ultimately, power.
Look in Task Manager (CTRL+SHIFT+ESC) and you'll likely see lots of entries underneath the Edge application; some are processes in support of the overall app, Extensions and the like, but you'll also see each Tab appear separately. If you think Edge is running amok, it's worth looking here to see if some specific site is chewing up CPU and consuming lots of memory.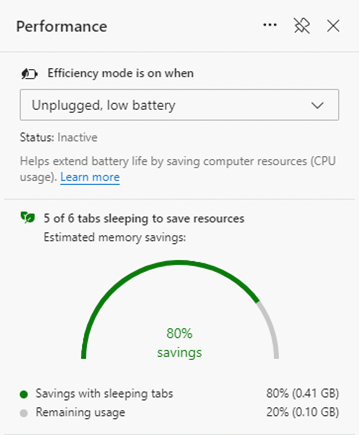 Tab sleeping has been updated and given extra capabilities to manage tabs which are inter-connected, reckoned to mean that 8% more tabs will be put to sleep. When a tab is dozing, it typically saves 99% of CPU and 85% of memory compared to when running.
Other updates which came into v100 include some changes to handling of PDF files and some tweaks to policy-based control and other improvements to the way the browser works.
The Performance view on sleeping tabs Is rolling out now; if you don't see it in Settings, then sit tight, or try visiting the Edge Insiders site and install one of the test versions, either Canary (daily updates – not really recommended for the average user), Dev or Beta; pre-release and stable versions of the browser can be run side-by-side so there's low risk in having both on your machine.
For more information on browser evollution, keep an eye on the release notes for the Beta channel and watch the release schedule for when to expect further browser updates. There's a feature tracker too, to see what's in development and learn what's coming, and summary news is regularly shared via the What's New blog.