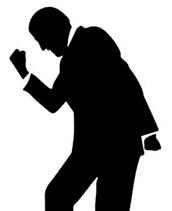 Gaming is big business. There's a story that gaming is bigger than Hollywood, though that depends what you include and what you don't. Like TV and cinema, the gaming industry has faced transformational changes to its traditional model. The days of buying a game in a store, taking it home and playing it for days or months, before it gathers dust on a shelf or is passed to a new owner, are largely over. Mobile gaming, digital delivery, pay-for addons and subscription services are the new world.
Games consoles are typically subsidized by their maker, using the razor blade economics model of selling the device at a loss but making that back by charging a little extra on every game. Add to that the move to online services as a way of making money to help keep the cost of the hardware low.
Sometimes that hardware cost can bite – like the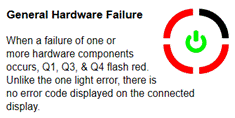 feared Red Ring of Death which affected the Xbox 360 console about 15 years ago; the action to extend warranties on Xbox consoles and to swiftly replace failed ones cost Microsoft over $1B (nearly a quarter of which was FedEx charges for the free shipping to and fro) but probably saved the Xbox brand from irreparable damage, thanks in part to swift decision making by SteveB.
Other costly mis-steps are all over the gaming industry – like a film studio releasing a bad movie, sometimes successful tech companies back track from their entertainment plans, like Google shuttering its cloud-streaming Stadia service or Atari literally burying unsold stock. There was even a documentary about that one.
But let's not get down on history and failure; the future's bright! Maybe virtual reality will be the next big thing, just as 3D Television was for home entertainment.
The Xbox 360 went on to be a successful platform, and many of its games are still played today, as the weird hardware of the 360 can be emulated on the more powerful Xbox One and its successor Xbox Series S and Series X. Some of the old games can even be upgraded by the new consoles, running in 4K and with a higher frame rate than the originals.
Back in the present, the Xbox Game Pass subscription service (sometimes referred to as like Netflix for video games) continues to evolve and grow; new titles released include the Nintendo 64 classic given a 4K reboot, Goldeneye 007, and Age of Empires II has made the surprisingly successful leap from PC to console too.
Game Pass is available for Xbox consoles, for PC games, or in the Xbox Game Pass Ultimate combo which includes both PC and console games.
Check out TechRadar for some tips on finding special deals.