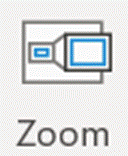 The Pandemic may have exposed millions of new WFHers to the delights of video conferencing, but the Zoom in this week's ToW has nothing to do with the eponymous meeting company, rather it deals with a very cool yet somewhat obscure feature in PowerPoint, called, er, Zoom.
Way back when, there were numerous product incubation groups in Microsoft, who tried out new features as addins or companion products; over time, most of them have disappeared or the prototype products they produced made their way into the mainstream (or just quietly went away). Innovation continues within the various engineering groups, of course, and some is curated in the Microsoft Garage.
One OfficeLabs project that showed promise was pptPlex – an addin to PowerPoint that made it easy to create and present "non-linear" presentations, offering a kind of "Seadragon" type experience of zooming into content. The actual pptPlex software is long-gone but if you want a reminder of what it was like, or even to recall how funky Office 2007 looked, check out this video tutorial.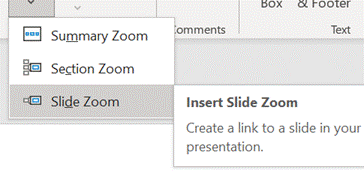 But like other Labs innovations, the ideas were re-born in other ways, in this case in the PowerPoint Zoom feature. This lets you essentially embed a thumbnail of a slide into another one, optionally even replacing the mini-version of the slide graphic with a custom image; in the example shown below, rather than a miniscule chart of stock price, we've put the company logo instead, but clicking on it drives a nice zoom transition to a separate slide which has the real chart.

It's probably easiest to see by example so check out the download here – to experience the Zoom effect, put the file into Slideshow mode.