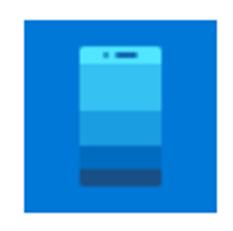 A couple of years back, an initiative was launched to more deeply connect Windows to certain †Android smartphones, notably starting with Samsung devices. Now the "Your Phone" application is built into Windows 10, and offers an increasing amount of utility for Android users, to sync and share content, notifications and even apps between the two devices.
If you're an iPhone user, the connected experience is somewhat watered-down and achieved in a different way, and is mostly about syncing content and continuing web browsing from your phone to your PC. Thank the differences in Android vs iOS ecosystems for that…
For various Samsung phones and the Surface Duo, you can also control and mirror apps from your phone on the PC as well as transfer content. If you have a phone with the shiniest of shiny Android 11, you may be able to treat mobile apps just as if they are Windows apps – pin them to Start menu, run them in their own window on the PC etc. See more here.
For most other Android devices, you can't yet do the mirroring within the Your Phone experience, but you do get to share app notifications on your PC (so you'll get "toasts" in Windows for WhatsApp etc), exchange photos and files quickly and easily, manage messaging and even, should you want to, take and make calls on your PC.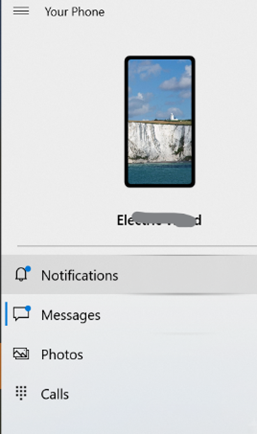 To get it up and running, start the Your Phone app on your PC, and the pre-installed Link To Windows app if you have a supported Samsung or Surface device; if not, then install the Your Phone companion app on the phone to get everything set up.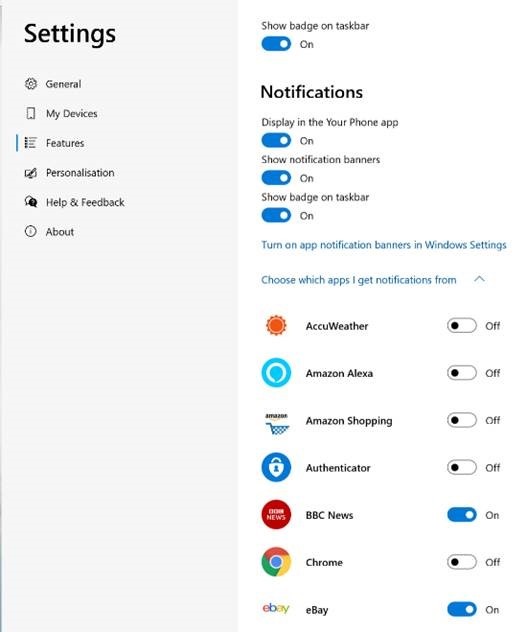 It can be handy getting notifications on your PC that originate on phone apps, especially if your device isn't next to you – but there may be limited use if all the notification on the phone would normally do is make you tap on it to read the story or interact with the app.
If you're going to enable notifications, be careful – you'll want to go through the list of apps that are on your phone, and only allow the ones you really need, or you'll be getting a blizzard of unwanted toasts on your PC, assuming you're not in Focus Assist mode.
Perhaps the best feature on Your Phone is the rapid ability to copy photos – without having to send them by email or wait for OneDrive to sync them. Using Your Phone, you can copy the file immediately to your PC, or just browse the photos on a larger screen and possibly screen grab bits of interest to insert into documents or emails. Sadly, what it won't let you do is manage the photos easily, like delete the garbage…
Still, it's free and it's potentially useful for anyone with a Windows 10 PC and an Android phone – so definitely worth a look. For more info on how to use and troubleshoot Your Phone, see here.